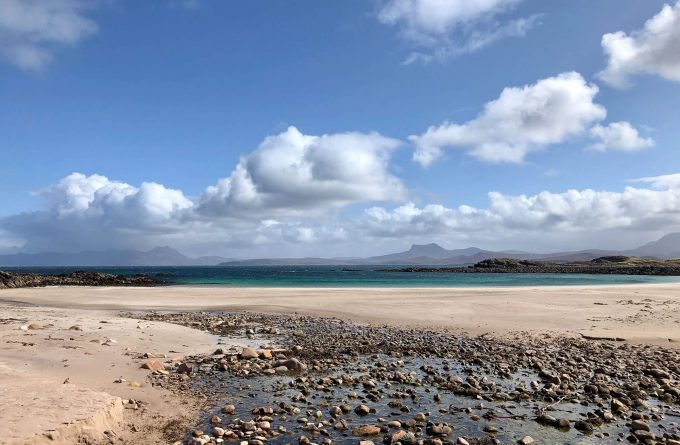 escape & retreat to the far north
Leave your everyday world behind, immerse yourself in the slower pace where the only sound you will hear will be the sound of the waves and the wildlife …. and breathe.
We have two properties, Bliss Haus and Lou Lou. Why not bring your family or friends (groups up to 10) and book both? Get in touch and we'll add in a discount!
Book your bliss
Pick your favourite accommodation to dwell in bliss
We have two to pick from (or pick both)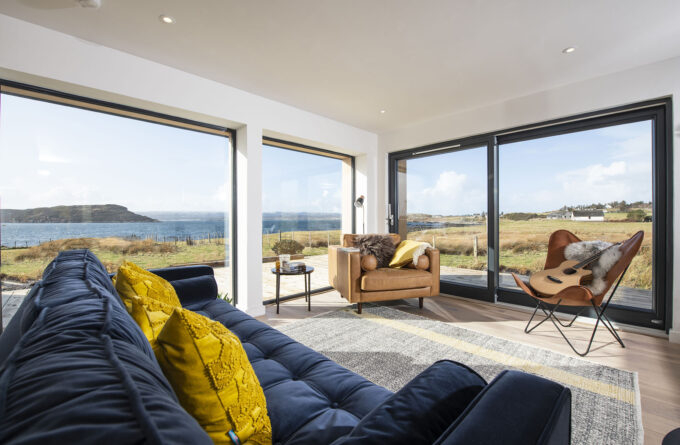 Bliss Haus
Design-driven, hip hideaway located by the Atlantic Ocean in the far north, with spectacular loch views over to the Isle of Ewe.
Balancing intelligent living with superhero sustainability, bring your electric car, there is even a Zappy car charger.
Perfectly placed to immerse yourself in the wilderness and the many outdoor activities and adventures on offer in the Highlands.
Bliss Haus sleeps up to 4 people: 2 in the king-size master bedroom with en-suite and 2 in spacious bespoke steamer style bunks.
More about Bliss Haus
Loulou by the Ocean
Stylishly renovated coastal cottage offering guests a cool Caledonia vibe with
spectacular loch and island views.
By the Ocean, just as the name suggests. Coastal living with a pebble beach,
spacious garden and fire pit.
Sleeping 4 – 6 guests in 3 comfortable uniquely designed bedrooms. Wake up to natural light with east facing windows.
Perfectly placed to immerse yourself in the wilderness and enjoy the many
outdoor adventures on offer in the local area.
More about Loulou
#WeAreBliss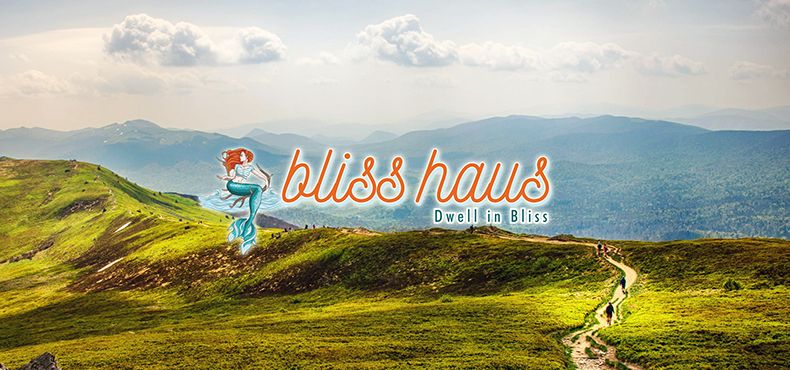 Posted on 26 July, 2023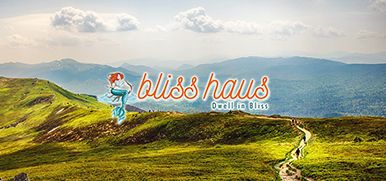 Posted on 14 June, 2023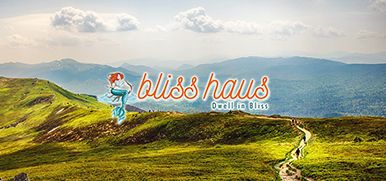 Posted on 14 June, 2023
Read all our blog posts
Bliss Haus balances sustainability and calm with the surrounding landscapes natural beauty.
A contemporary retreat, located in wild and rugged Wester Ross, a designated UNESCO biosphere.
Find out more about Bliss Haus